Water Damage Restoration Memphis Metro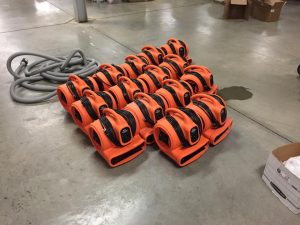 The Memphis Metro area can be hit hard by storms throughout the year. Our area sees hurricanes, floods, and blizzards regularly. You may also have to deal with wet, humid weather year-round, even when it isn't storming.
These conditions can result in serious water damage for property owners in Memphis Metro, Hawkins Mill, and Sherwood Forest. Even a few hours of exposure to water can warp your floors, ruin your walls, and destroy your possessions. That's why it's important that you call 911 Restoration of Memphis Metro as soon as you notice flooding, a sewage backup cleanup flushing, or a pipe burst.
The professionals at 911 Restoration of Memphis Metro have years of experience completely restoring commercial and residential properties. You can get the water damage restoration services you need if you're looking at flood cleanup, a sewage spill, or any other water damage emergency. call 911 Restoration of Memphis Metro at our number 901-302-4949
Our IICRC certified techs can even focus on mold removal services if you experience a flooded basement or leaking pipes in your walls or ceiling. Let us assess your situation with a free mold inspection for property owners only. Developing a mold remediation plan can allow us to put a stop to the spread of this fungus through your property.
The techs at 911 Restoration of Memphis Metro are licensed, bonded, and insured to handle:
Water Extraction and Removal
Total Drying and Dehumidification
Assessments of Structural Damage
Mold Decontamination and Cleanup
Comprehensive Home and Business Renovations
Call us after any water damage event to take the first steps to returning your property to better-than-new condition in Memphis Metro, Sherwood Forest, or Hawkins Mill.
Act Quickly to Handle Water Damage in Memphis Metro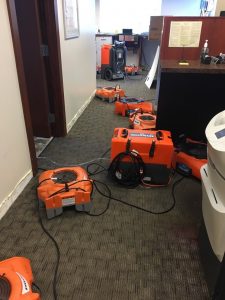 Excess amounts of water can quickly turn into a nightmare for property owners throughout Sherwood Forest, Hawkins Mill, and the Memphis Metro area. Water can seep down into your floors and into your possessions. It is important that you begin the water removal process as quickly as possible, which is why 911 Restoration of Memphis Metro remains on call 24/7/365 at 901-302-4949.
You can call our highly experienced water damage restoration techs right away to get the help that you need. We can reach your property in Memphis Metro, Hawkins Mill, or Sherwood Forest within 45 minutes of an emergency call to begin same day property restoration services. Techs can handle pipe burst emergencies, sewage spills, flooding, and more.
Our crews utilize professional-grade pumps, air movers, and dehumidifiers to quickly remove water and moisture from your property if you need help with flood cleanup. Once the majority of the water is removed, we can focus on:
Using Infrared Scanners to Locate Hidden Moisture
Drying Out Every Square Foot of Your Property
Using a Mold Inspection to Check for Fungal Growth
Our mold remediation Memphis TN crews have the training needed to stop mold in its tracks. Mold remediation can get this fungus out of your home or business and remove any foul odors you are dealing with. Remember that some forms of mold can impact your health, so it is important you contact the pros right away.
Industrial strength mold decontamination services can protect your property and your well-being. Let us ensure you get back your peace of mind after a water damage event. Call us at 901-302-4949 today and we'll go right to work for you.
Get Aggressive Mold Removal Services in Memphis Metro
Mold can spread very quickly after a flood or pipe burst emergency in the Memphis Metro area. The normally humid air in our area fosters mold growth, making it especially important that you get a mold inspection as part of the flood cleanup process.
911 Restoration of Memphis Metro is a full-service water damage restoration and mold remediation company. Our techs have the training and resources to take on all of your mold decontamination and property restoration needs, in order to return your home or business to better-than-new condition.
We can work tirelessly to:
Remove Items Damaged by Water or Mold
Clean and Disinfect Your Home or Business
Repair Damage Done by Flood Waters or a Sewage Spill
Take Care of Odors Associated with High Waters or Mold
Repair and Renovate Properties in Sherwood Forest, Hawkins Mill, or Memphis Metro
Working with professional mold removal techs can give you confidence after a water damage emergency. You deserve a Fresh Start after a flood, blizzard, or plumbing emergency. Allow our mold remediation and water damage restoration crews to get to work immediately. We can fight to return your property to the pristine condition you deserve today. Call us at 901-302-4949 and please allow us to offer you a free visual inspection.

Serving the communities of Memphis, Memphis Metro, Bartlett, Midtown Memphis, Berclair, Binghampton, Raleigh, Hawkins Mill, Rangeline, Westside, Orange Mound, Cherokee, Bethel Grove, Messick Buntyn, Lundee, Shelby County Water and surrounding areas.