Water Damage in Raleigh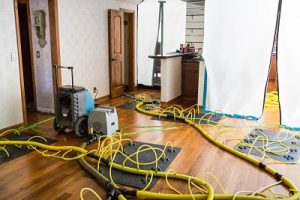 Are you dealing with the destruction left behind by a pipe burst emergency or flooding caused by heavy rains? Here at 911 Restoration of Memphis Metro, we know how frustrating it can be to discover unwanted water in your home or business in Raleigh. That's why we offer commercial and residential water damage restoration services to our neighbors in the Raleigh area.
You can call us 24/7/365 to get help handling flood cleanup, sewage backups, leaking pipes, and more. We can take care of:
Emergency Water Extraction, Boarding Up, and Roof Repair Services
Pack Out and Storage Services for Your Undamaged Possessions
Removing Water and Drying Out Your Property with Dehumidifiers
Cleaning Up Damage Done by Rising Waters
Put your property in good hands by contacting our IICRC certified technicians today. Let us offer you the Fresh Start you deserve after a flood or plumbing emergency.
Focus on Mold Removal After You Experience Water Damage in Raleigh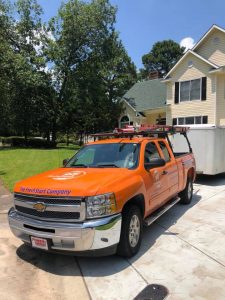 Total water damage restoration often involves handling a mold infestation. Mold can spread quickly after a pipe burst or flood. Our mold remediation crews can help you deal with this fungal infestation, removing odors and protecting your well-being.
As part of the flood cleanup process, we can offer you a free visual mold inspection for property owners only. Your mold inspection can allow us to identify the mold removal services that you need to totally restore and renovation your home or business here in Raleigh.
Our mold remediation techs can:
Isolate Mold to Prevent It from Continuing to Spread
Use Air Filters to Get Rid of Mold Spores
Clean and Disinfect Your Property with Mold Decontamination
You can get rid of the spread of mold in your home or business by contacting professional mold remediation techs right away. Wipe away all signs of a mold infestation in Raleigh by calling the mold decontamination crews at 911 Restoration of Memphis Metro today.
Raleigh's Professional Water Damage Restoration Services
The destructive power of water can be shocking when it's at work on your home or business in Raleigh. Water can spread throughout your property, damaging floors, walls, ceilings, and your possessions. Fortunately, you can limit the damage by calling a water damage restoration company right away.
All of the techs at 911 Restoration of Memphis Metro are licensed, bonded, and insured to handle pipe burst emergencies, sewage spills, and flooding caused by storms. Allow us to begin the flood cleanup process right away, getting rid of water and repairing any damage caused by the storm.
Our crews can also address your mold removal needs right away, starting with a mold inspection. Let us put our experience to work for you. We understand the best methods to handle commercial and residential mold remediation and mold decontamination.
Call us today and crews can begin working right away to return your property to better-than-new condition, giving you the Fresh Start you need after a water damage emergency.
Servicing the cities of Memphis, Memphis Metro, Bartlett, Downtown, Midtown, North Memphis, South Memphis, Berclair, Binghampton, Raleigh, Hawkins Mill, Rangeline, Westside, Cooper-Young, Orange Mound, Cherokee, Bethel Grove, Messick Buntyn, Lundee, Shelby County, Sherwood Forest, Joffre, Hamilton, Bunker Hill, Frayser, Uptown, Harbor Town, Medical District… and surrounding areas