Disaster Restoration Memphis Metro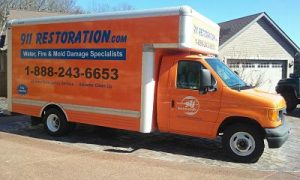 Memphis area residents understand that there is the potential for disaster related property damages. Common disaster causes in our area include: storms, blizzards and floods. Each disaster bringing about damage that can cause a lot of stress and potential health risk. When disaster strikes in Memphis, the team at 911 Restoration of Memphis Metro is ready to get residents on the path to a fresh start.
Our disaster restoration team is available 24/7, 365 days per year to provide complete restoration to those in our area during their time of need. We also have received the highest level of training and use state-of-the-art equipment when providing disaster restoration services.
Dealing with a disaster can cause a lot of unwanted stress. The team at 911 Restoration of Memphis Metro understands this. Customers can feel free to voice any questions or concerns they may have, and can rely on the disaster restoration team to provide them with the answers they are seeking.
Call the team of IICRC trained technicians in Memphis for disaster restoration services today! Call us at 901-302-4949 and allow us to provide you a free visual inspection.
Water Damage from Disasters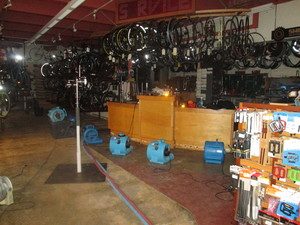 One disaster that can leave behind a large amount of property damage is a flood. If you think your residential or commercial property is safe from flooding, you should probably reconsider. According to FEMA, water damage caused by floods is one of the most common and costly hazards in the United States. Thunderstorms, tropical storms, hurricanes, heavy rains and snow can all lead to flooding inside a home or business. However, floods can occur due to other issues like Clogged Sewage and drainage systems. Despite what causes the flooding, call the disaster restoration team at 911 Restoration of Memphis Metro when your property has water damage.
Water damage from floods can have some serious negative effects on a home or business. In order to keep you and those who inhabit the property safe, it is important to get water damage restored as soon as possible. Examples of water damage following a flood can include:
Structural damage
Electrical damage and potential fire hazards
Contaminated drinking water
Sanitary hazards
mold removal and fungal infestations
Inoperative drainage and sewage systems
And more!
Victims of flooding may experience a hard time coping with their current situation. In many cases, following water damage individuals feel angry, frustrated, sad and depressed. The team of disaster restoration experts at 911 Restoration understands that your current situation is definitely less than ideal. You can count on our water damage experts to work tirelessly to get your property back to pre-damage condition and restore your peace of mind.
If you are suffering from water damage caused by a disaster, time is not on your side. Property damage caused by flooding water requires a quick response in order to prevent irreversible damage. As soon as the damage is noticed, call the team of highly trained technicians in Memphis immediately. Call us at 901-302-4949 and see how we can help you.
A Disaster Restoration Team Memphis Can Trust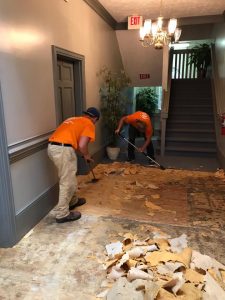 Our water damage experts don't stop until the job is done. Within 45 minutes of your phone call, the team will arrive on site and begin assessing the damage. Once the damage has been assessed, they will discuss with the property owner the necessary disaster restoration services required in order to get the property back to pre-damage condition. When our water damage team finishes, your home or commercial property will be better than new.
When you call our disaster restoration team to provide water damage services, you receive benefits like:
Free visual inspection for property owners only
Emergency storm repairs
Complete home or commercial property restoration
Free insurance consultation
Emergency disaster restoration
Emergency roof repairs
Emergency boarding up
Leak detection and repairs
Packaging and storing of undamaged items
Testing and evaluation of structural damage
A disaster restoration team who truly cares and understands your needs
In the case of a disaster, it is always best to have a first aid kit, canned foods, cash and an evacuation plan. Unfortunately disasters do happen and often times, individuals are not prepared for them. After a major disaster, phone lines may be down. So by having an evacuation plan it helps your family stay connected without the need for technology.
Call us at 901-302-4949 the disaster restoration team at 911 Restoration of Memphis Metro if your residential or commercial property is suffering from water damage today!
Serving the communities of Memphis, Memphis Metro, Bartlett, Midtown Memphis, Berclair, Binghampton, Raleigh, Hawkins Mill, Rangeline, Westside, Orange Mound, Cherokee, Bethel Grove, Messick Buntyn, Lundee, Shelby County Water and surrounding areas.