Water Damage Restoration in Memphis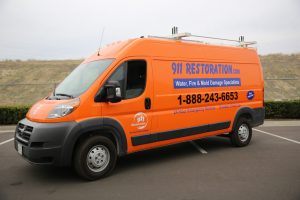 When living in Memphis, residents can often experience unwanted impacts of cold winters, including hurricanes which can wreak havoc on the property. If you are experiencing a flood on the property, including a flooded basement, the best thing that you can do is to call the technicians in the Bunker Hill area for a cleanup today. The techs respond to all flood cleanup calls after a burst pipe within 45 minutes, and are available 24/7/365. You never will be kept waiting for important mold removal services after a water damage emergency. Same day flood cleanup services are offered, and the water removal techs believe in a Fresh Start for both you and your property. Give your property what it deserves after a burst pipe and call 911 Restoration of Memphis Metro today.

Water Damage Technicians You Can Count On
When it comes to flooding basements, the last thing you want to do is delay. Luckily, 911 Restoration of Memphis Metro is available around the clock, so they'll be on your property in a prompt manner. In addition to offering quality water removal services, the techs will also inspect your property for any lingering mold. Unfortunately, mold on the property in Orange Mound is quite common after any hurricane or natural disaster, but the techs are trained to spot it in any unexpected areas, such as crawl spaces.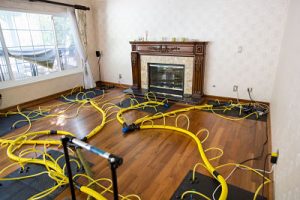 When dealing with a flood cleanup or mold decontamination on the property in Raleigh, you want to know that you can trust the techs taking care of your precious belongings. The truth is that the inspection techs are all IICRC certified with years of experience. They will go above and beyond to ensure that your property is safe, and even box up any unharmed belongings. They will place them to the side to ensure that they remain safe and dry during the deconomination.

Mold removal can seem like a daunting task, but the truth is that the technicians can handle anything that is thrown their way. It's important to leave the deconomination to the trained techs as attempting to remove the spores on your own could only make it worse. In addition, it could be hazardous to your health and your property. For a safe deconomination you can trust, rely on the techs.

Water damage in the Bunker Hill area can come from a variety of sources, from a burst pipe on the property to inclement weather. It's important to be aware of these causes and to react appropriately. Calling the trained remediation techs with years of experience is the best thing that you can do to restore your property. In some flood cleanups, emergency pack-up and storage services are even offered. Give both you and your property the Fresh Start you deserve after a flooded basement and call upon the cleanup techs today.
Water and Mold Remediation That Goes The Extra Mile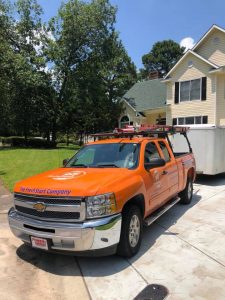 When noticing a water leak on the property in Uptown, it can be easy to panic. As long as you contact the trained mold remediation techs, the decontamination will be swift and easy. Leak detection and repairs will often be offered after certain flood cleanups.

A common question is whether mold inspection after a water damage emergency is covered by insurance. There is no need to worry, because 911 Restoration of Memphis Metro accepts all forms of insurance for a remediation. Their primary goal is to ensure that pay as little out of pocket for flood cleanup as possible.

The flood cleanup techs do everything they can to have your back during the water removal process. They offer a complete dehumidifying process and mold inspection, so from top to bottom your property will be clean after any water damage emergency. The burst pipe will not be the end of your property, but rather an opportunity for a Fresh Start.

When dealing with a water leak in the Bethel Grove area, you want to get techs that are out on the scene at a moments notice. That's why rain or shine the mold remediation technicians are always there for you. These trained techs have seen it all, so they are always there for you in your time of need. They truly understand your needs during the water removal process.

Don't let your property fall victim to the inclement weather conditions in Cherokee. Take action today and conduct a mold inspection after any burst pipe on the property. The techs will work hard to provide you with peace of mind throughout the entire process. They are compassionate and truly go the extra mile. For the best decontamination services in the Bethel Grove area, contact 911 Restoration of Memphis Metro today.

Servicing the cities of Bartlett, Berclair, Bethel Grove, Binghampton, Bunker Hill, Cherokee, Cooper-Young, Downtown, Frayser, Hamilton, Harbor Town, Hawkins Mill, Joffre, Lundee, Medical District, Memphis, Memphis Metro, Messick Buntyn, Midtown Memphis, North Memphis, Orange Mound, Raleigh, Rangeline, Shelby County Water, Sherwood Forest, South Memphis, Uptown, Westside and surrounding areas.