Water Damage in Memphis Metro
Weather Alert: If you are experiencing tornado damage or severe weather, call us today for emergency assistance!
911 Restoration of Memphis Metro
When disaster strikes your residential or commercial property in Memphis, it can be extremely difficult and stressful to deal with. However, Memphis residents can rest easy knowing that there is a water damage restoration company that is just one call away. 911 Restoration of Memphis Metro has the experience, training and equipment needed to restore property damage like: water damage, mold damage, fire damage, wind damage, sewage backup and more! Worried about costs? No problem, speak to your technician about financing. We'll get you the help you need.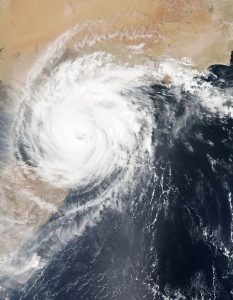 Our team understands when it comes to dealing with water damage, time is of the essence.  For this reason, 911 Restoration of Memphis Metro's team is available 24/7, 365 days per year. When you call for water damage restoration services, our team will respond within 45 minutes. The water damage team will begin by assessing the property's damage. From there, we will decide the proper course of action to take in order to get your property completely restored. Call us at (901) 302-4949 and allow us to offer you a free visual inspection.

At 911 Restoration of Memphis Metro, we offer a Fresh Start with our comprehensive selection of property damage restoration services, including but not limited to:
Dry out of basements after flooding
Sewer flood cleanup
Water damage repairs
Emergency water removal
Carpet drying
Odor cleanup under the sink
Whether you're a Memphis Metro homeowner or business owner, 911 Restoration of Memphis Metro is your Fresh Start! We'll communicate with you throughout the entire process, help answer questions related to insurance, and restore your property to its pre-damaged condition. One of our IICRC-certified teams is dispatched within 45 minutes of your call! Contact us today, and one of our friendly representatives will assist you in finding the nearest Memphis Metro location.
Water Damage Restoration in Memphis Metro
When water damage strikes a property, it can seem like an extremely challenging restoration task for property owners. The water damage restoration experts in Memphis are ready to take on the challenge for you! Initially, you may think that the cleanup process can be handled on your own. However, when it comes to water damage, there is often more than what meets the eye. Due to the potential hazards, water damage can cause, it is best to call our team of experts to ensure the property has received total water restoration.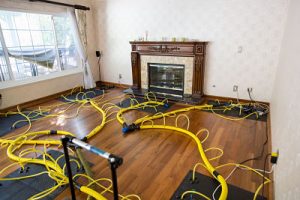 At 911 Restoration, we provide water damage repair services like:
Burst pipe cleanup and repair

Carpet water damage repair

Ceiling leak repair

Emergency water damage restoration

Water extraction

Flood cleanup

Flood damage repair

And more!
Whether your Memphis property experiences a flooded basement that needs cleaning up or a frozen pipe that has burst, our team of water damage restoration experts can provide the proper services needed. Your property shouldn't be left to suffer from unwanted water damage. At 911 Restoration of Memphis Metro, water damage restoration experts are available during early morning hours, late evenings, and holiday weekends to ensure your property receives water damage restoration as soon as the disaster occurs.
Contact the Memphis water damage restoration team when your residential or commercial property experiences issues like flooding! Call us at (901) 302-4949 and see how we can help.

Service area map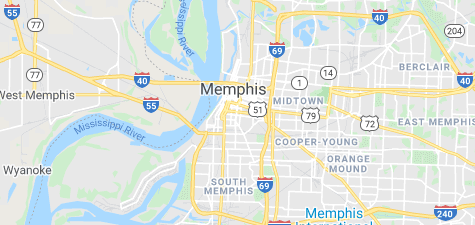 Tornado Damage Restoration
If your family's home has been damaged by a tornado, don't try to handle the roof restoration process on your own! 911 Restoration of Memphis Metro provides unsurpassed service and craftsmanship, treating your property as if it were our own. We'll repair your roof damage step by step so you can focus on bringing your family's life back to normal.
Call us to speak with a professional team member about our 911 Restoration of Memphis Metro tornado damage restoration services.
Sanitization Services & Disinfection Solutions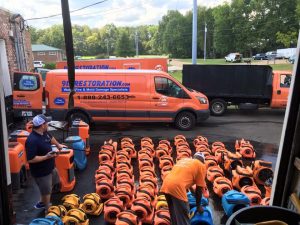 The coronavirus can spread from person to person quickly, and Water Damage Memphis Metro can make this difficult to combat. In many cases, you can transmit the virus even if you do not appear to be symptomatic. This makes it very important that you practice social distancing, even if you're not coughing or sneezing. It also heightens the importance of keeping your property cleaned and sanitized.
Take proactive steps to protect your health and the health of those around you during the coronavirus pandemic. 911 Restoration of Memphis Metro offers property owners the sanitization services they need. We are available to help you 24/7/365. Our IICRC-certified crews focus on sanitization and disinfection solutions. You can count on us to personalize cleaning services to meet your unique needs. Our techs can handle commercial and residential sanitization. Contact us if you need to disinfect your office, retail space, or other business. We're ready to offer you the help you need right now. 
Mold Removal
When water damage is allowed to sit for an extended period of time, fungal infestations begin to manifest in the moistened area. As we stated, when water damage happens, time is often of the essence. When the issue at hand doesn't receive proper Water Damage Memphis Metro repairs, you have a whole new issue on your hands.
Our team has been highly trained to handle mold removal Memphis issues. Dependent on the type of mold removal needed, it can be a hazardous process. For this reason, it is best to leave mold removal in the hands of our experts. When you choose 911 Restoration of Memphis Metro for your mold removal needs, benefits include:
Free visual mold inspection for property owners only

Residential and commercial mold removal

Structural drying and dehumidifying to ensure complete mold removal restoration

Third-party laboratory mold testing

Professional mold inspection
Mold removal is an issue that should be handled with caution and care. If you are experiencing a fungal infestation at your residential or commercial property, contact the team of mold removal experts for water restoration services today at (901) 302-4949!
Fire Restoration
While disasters are never fun, fires seem to be the most devastating and damaging. Our fire restoration team understands what you may be feeling emotionally and are ready to take every step necessary to restore your peace of mind.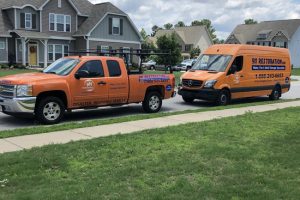 During the fire restoration process, the water and fire restoration team will provide services like:
Free fire damage assessment for property owners only

Complete fire damage restoration

Fire cleanup

Clean dishes, surfaces, and furniture

Reconstruct and renovate damaged areas of the property

Smoke damage restoration

Smoke removal

Direct insurance billing

Packaging and storing of undamaged items

Soot removal

Odor removal

Free insurance consultation

And more
While fire restoration services may be what we are hired for, our team makes sure to do more than that. The fire water cleanup restoration experts at 911 Restoration of Memphis Metro's top priority is your safety and the safety of those who inhabit the Memphis property. You can count on the water and fire restoration team to provide complete property restoration and take every step necessary to put you at ease.
Sewage Cleanup
Not only does a sewage backup cleanup flushing stink, but it can also cause a lot of unwanted property damage. On top of that, sewage water holds the threat of causing serious health issues when not remediated properly. Get rid of the smell and potential health hazards by calling the sewage cleanup team when backup strikes and you need emergency water removal.
Our team of sewage cleanup experts has seen a vast array of issues and has the necessary training to remediate any issue thrown their way. You can count on our sewage cleanup team to discover the cause behind the backup, and get the property on the path to a fresh, better smelling start.
Black Water Remediation
The risk of potentially deadly pathogens and bacteria is the main reason why sewage cleanup should be handled by a highly trained team. At 911 Restoration, we have the necessary equipment, training, and experience to provide sewage cleanup services and search for other potential water damage that could have occurred.
Disaster Restoration
Memphis area residents know the potential disasters that the area is susceptible to. Hurricanes, storms, blizzards, and floods are no strangers to our area. Next time your property is in need of disaster restoration services, call the local team of experts.
Disasters, such as hurricanes, can leave behind a large amount of property damage. One major issue following a hurricane is water damage. The strong winds that accompany these storms can cause some serious roof damage, which leads to unwanted water seeping into the property. Our team of water damage experts will assess the property's damage and check to make sure there are no other issues, like structural damage. From there, the necessary water damage repairs will be applied.
Despite the disaster, our team has what it takes to provide complete property restoration. When disaster strikes, 911 Restoration of Memphis Metro is ready to strike back. Get your property back to pre-disaster condition by calling the Water Damage Memphis Metro experts today at (901) 302-4949!
Commercial Restoration
When it comes to commercial properties, first impressions can mean everything. For this reason, it is important that your commercial property is always in good condition. Issues like water damage or the need for mold removal could keep potential customers away. Rather than losing out on business, contact our team for restoration services.
As a commercial property owner, you know time means money. More time spent providing restoration services means less time spent on productivity and bringing in revenue. Plus, dependent on the type of damage the property is experiencing there could be health risks associated with it.
Contact 911 Restoration of Memphis Metro for all of your commercial restoration needs!
Serving the communities of Memphis, Memphis Metro, Bartlett, Midtown Memphis, Berclair, Binghampton, Raleigh, Hawkins Mill, Rangeline, Westside, Orange Mound, Cherokee, Bethel Grove, Messick Buntyn, Lundee, Shelby County Water and surrounding areas.