Water Damage Restoration in Memphis Metro
Water damage emergencies can be a difficult time for property owners in the Memphis Metro area. Not only can cold weather and hurricanes wreak havoc on your property, but difficulties such as burst pipes can unexpectedly occur. If your basement becomes flooded in the Bunker Hill area, call upon the techs immediately. They respond to all flood cleanup calls within 45 minutes and are available around the clock for any mold decontamination needs. The water removal techs IICRC certified with years of experience, and believe in a Fresh Start for both you and your property. For the best restoration services in the Lundee area, call upon 911 Restoration of Memphis Metro today.
Water Remediation You Can Count On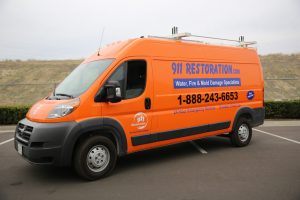 Water damage can happen unexpectedly in the Raleigh area, and from a variety of causes. Cold winters can cause hurricanes and storms, which can lead to property flooding in a matter of minutes. One way to ensure water damage emergencies don't occur on the property is to have a plumber out to regularly inspect the property. This will ensure that everything is in working order, and that the pipes won't burst unexpectedly.
Sometimes the worst occurs and a water damage restoration is still necessary on the property. There's no need to be worried, because the techs can handle it all with care. Both you and your property will be safe in their hands.
The water remediation techs make sure to go above and beyond in all flood cleanups. Emergency storm repairs and disaster restoration services are offered when needed. Leak detection and repairs are even offered with some flood cleanups. There is no need to be concerned when a pipe bursts on the property, because the flood cleanup is handled in their hands.
Not only do the techs offer emergency roof repairs and boarding up services, they also go above and beyond to put you at ease during the flood cleanup. The water removal in the Cherokee area will be handled with your needs in mind. All of your property that is unharmed will be boxed up and placed to the side to ensure that it remains that way.
Same day services are often offered for our flood cleanup services. Don't delay if you notice the basement is flooded or there is mold on the ceiling in Lundee. Call 911 Restoration of Memphis Metro for quality and timely water damage restoration services today.
Mold Removal After a Water Damage Emergency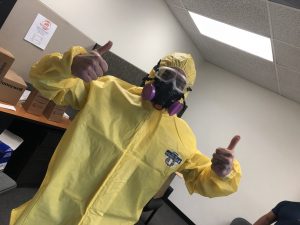 Mold is something that no property owner wants to think about, but unfortunately it is a reality after any water damage emergency. While the flood cleanup is thorough, the techs go above and beyond to conduct a mold inspection wherever necessary. They want to put your health and well-being first, as mold can cause difficult symptoms such as allergies or asthma.
Many property owners are not aware that mold can sprout on the property as soon as 24 hours after a water damage emergency. That's why it's important to act fast and call upon the removal techs that are available around the clock. They don't want to let the mold linger as it can deteriorate the property.
After spotting mold in the shower or on the ceiling in Hawkins Mill, many property owners may wonder whether mold is covered in property insurance. The truth is that 911 Restoration of Memphis Metro accepts all forms of insurance, and even works with you to find the best plan for your inspection. They care about your needs and want you to pay as little out of pocket as possible.
The disaster team is capable of so much more than a flood cleanup, they can conduct a thorough mold inspection on the property after a water damage emergency. In some cases, third-party laboratory testing will be used to get the best read as possible. Your property will be left safe and sound after the deconomination.
Mold remediation may be the last thing on your mind after disaster strikes in the North Memphis area, but it should be part of your plan to move forward. The mold cleanup will take little to no time at all, and your property will be left sparkling clean. Any flood or storm damage will be removed with care, and all crawl spaces will be properly inspected.
When you're dealing with a flooded basement or a mold infestation in the Hamilton area, take the time to call the techs that truly care about your needs. Both you and your property deserve a Fresh Start after this water damage emergency, and the restoration will be swift. For the best flood cleanup and mold remediation services around, call 911 Restoration of Memphis Metro today.
Servicing the cities of Bartlett, Berclair, Bethel Grove, Binghampton, Bunker Hill, Cherokee, Cooper-Young, Downtown, Frayser, Hamilton, Harbor Town, Hawkins Mill, Joffre, Lundee, Medical District, Memphis, Memphis Metro, Messick Buntyn, Midtown Memphis, North Memphis, Orange Mound, Raleigh, Rangeline, Shelby County Water, Sherwood Forest, South Memphis, Uptown, Westside and surrounding areas.