Mold Removal Memphis Metro
When your property has water damage, the last thing you want to worry about is a mold infestation. Unfortunately, where water goes, mold follows. Fungus grows quickly inside walls, floors, and ceilings. Once growth begins, it spreads fast. Mold infestations eat away organic materials, cause respiratory issues, and create unsanitary conditions and bad smells. It's a nightmare no property owner wants to face. 
Unless you remove and repair water-soaked materials, then dry and ventilate your premises, you'll always have to worry about mold.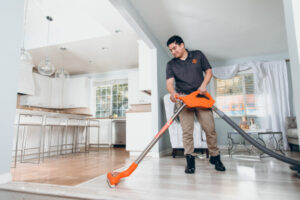 Thankfully, our experts at 911 Restoration Memphis Metro are here for all your water damage restoration and mold remediation needs. With over 30 years of experience, our trained professionals have seen it all. We service Memphis Metro, Bartlett, Sherwood Forest, Raleigh, and the surrounding areas for the following:
Water extraction

Black water cleanup

Burst pipes

Mold inspection

Mold testing

Mildew deodorization

Drying and dehumidifying
We're open 24/7/365, because emergencies can happen any time of day or night, and they can't wait. At 911 Restoration Memphis Metro, we act fast to contain the damage, saving you time and money. We guarantee an expert technician will be at your property within 45 minutes of your call. Our workers are IICRC certified, and trained to follow EPA and CDC protocols. When you experience water damage or suspect mold, don't wait. Give our team at 911 Restoration of Memphis Metro a call us 901-302-4949. 
Only a Trained Professional Can Guarantee Mold Removal
If your property has a mold infestation, don't jeopardize the safety of yourself and others by tackling it alone. Trying to remove mold without an expert releases spores into the air, spreading further harm. Inhaling fungus particles threatens your respiratory health. At-home mold testing kits are unreliable. The longer you wait for mold cleanup, the more time and money it costs you, and it puts the welfare of everyone you care about at risk.
At 911 Restoration, we're a national company, with over 180 branches, all locally owned and operated. We understand how important your property is to you. It's your home; your business; your way of life. That's why we offer free visual inspection for property owners only. 
After we inspect your property for mold, we tell you the source of the problem. Then, we provide you with a step-by-step solution. At 911 Restoration, we know facing repairs can be daunting, so we work with your budget and schedule.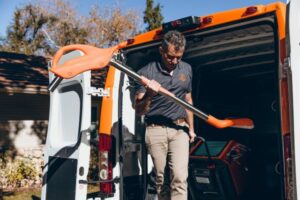 Once you approve our estimate and plan, we get to work. If there's a persistent leak or other water source, we handle extraction and cleanup. We also repair broken pipes and faulty appliances. Since water damage causes mold, we take care of any water-related issue first.
If we find mold, we offer professional testing with third party laboratories. After Mold Removal Memphis Metro, our experienced team repairs all damaged materials. Our experts then disinfect the entire area. A professional cleaning from our trained staff is the only way to assure customers, employees, and family that your property is safe. 
If you experience a musty smell on your property, mildew is responsible. Poor air circulation, dampness, and humidity contribute to fungal growth. Using our state-of-the-art machines, we dehumidify your property until it's completely dry and smells fresh and clean again. As a certified mold remediation company, we guarantee your property will pass the mold clearance test once we're done. To make sure your mold remediation is done right, call us at 901-302-4949, or 911 Metro today.
The Best Way to Handle Mold Cleanup in the Memphis Metro Area
Mold doesn't discriminate. It doesn't care whether a building is clean or dirty; old or new. Thanks to humidity in the summer or heavy snowfall in winter, mold can happen any time of year. As a property owner, you always have to worry about mold. Thankfully, you don't have to face it alone.
In addition to full-service restoration, we also provide free insurance consultations. At 911 restoration, we have experience with every kind of insurance company, so we can handle your claim and paperwork for you. Our friendly staff will make the process as stress-free as possible for you. Our skilled workers won't stop until your building is in its best condition ever. That's how we give all our customers a fresh start.
You've invested time, energy, and money to keep your customers and family safe. Don't let mold threaten your property. Call us at 901-302-4949, 911 Restoration of Memphis Metro for your Mold Removal Memphis Metro today.
Serving the communities of Shelby County Mold, Bartlett, Raleigh, Midtown Memphis and surrounding areas.