Fire Damage Restoration Memphis Metro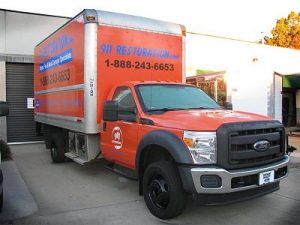 Experiencing damage to your residential or commercial property can also put a strain on property owner's mentally. However, fires seem to cause more emotional distress than facing the issue of water damage or a mold infestation. We want property owners in Memphis to know that there is a team of highly trained professionals who understands how devastating a fire can be and truly cares about their well being. 911 Restoration of Memphis Metro is ready to provide fire restoration services and get your property on the path to a fresh start. Call us at 901-302-4949 and learn how we can help
Disaster can strike at any moment. The fire restoration team at 911 Restoration understands this. In order to provide the highest quality of service in the area, our team is available 24/7, 365 days per year. There is no such thing as a good time for a fire, but you can count on our team to respond whether it is the middle of the night or early in the morning.
You can count on our fire restoration team to take whatever steps necessary in order to provide complete restoration to the property. When the team arrives on site, they will begin by assessing the property's damage. Once the damage has been determined, we will discuss with the property owner the proper course of action and services needed in order to get them back to pre-damage condition.
Call 911 Restoration of Memphis Metro for all of your fire restoration needs!
Memphis' Fire Damage Restoration Experts Available 24/7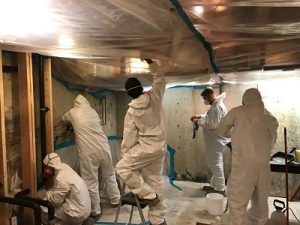 Whether a large outbreak or a small confined one, fires cause more damage than what meets the eye. On top of ruining belongings, they can cause structural damage and a large amount of water damage due to fire fighting efforts. Many individuals aren't aware of the water damage that seems to come hand-in-hand with a fire. As if the fire alone wasn't damaging enough.
Due to the devastating after effects of fire, our fire restoration team has received a significant amount of training on providing water restoration Memphis. They know that when providing fire restoration, that a large amount of that may include water damage, soot removal and odor removal. When you choose 911 Restoration of Memphis Metro for fire restoration, you will receive benefits such as:
Free Fire Damage Restoration Memphis Metro assessment for property owner's only
Smoke, soot and odor removal
Free insurance consultation
Reconstruction and renovation
Inventory listing and lost itemization
Water extraction
Water damage restoration
Carpet drying
Flood damage repair
Packaging and storing of undamaged belongings
Access to the fire information center
Complete property restoration
A highly trained fire restoration team that truly cares and understands your needs
Your safety and the safety of those who inhabit the property is our team's number one concern. Although our fire restoration team has been hired to handle fire related damages, we go the extra mile by caring for our clients. When you have questions, we will answer them with complete transparency. The fire restoration team will work with you from start until finish, leaving no stone unturned. Call us at 901-302-4949 and please allow us to offer you a free visual inspection.
Peace of Mind Following Fire and Water Damage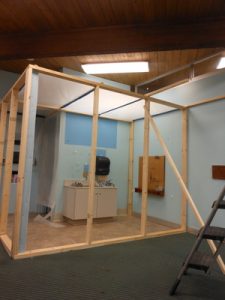 Just the thought of a fire is enough to send some people into a frenzy. While fires may not always be preventable, there are some steps you can take to help protect your family and property.
Install smoke alarms throughout your home. Include them on every floor, bedroom and outside area. Be sure to test the alarms each month and make sure the batteries are working. If they are not, change the batteries out.
Develop a fire escape plan with your family or with those who work/inhabit the commercial property. Be sure to practice the plan a few times a year so everyone knows what steps to take in the event a fire does occur.
While this may sound like a given, you should always keep flammable items away from heat sources and keep a fire extinguisher somewhere in the property.
If a fire ends up occuring, get out as quickly as possible. Do not go back inside for anything. Once you have gotten out of the property, call for help immediately.
When Memphis residents find themselves in need of fire restoration or water damage services, the team at 911 Restoration of Memphis Metro is ready to respond. Our team has the training, equipment, and experience necessary to handle fire restoration of any amount. On top of that, our fire restoration experts will work with your insurance company to ensure you receive the best coverage possible for your claim. We will take every step necessary to make things easier for you during this stressful moment. Please call us at
Call the team of fire restoration and water damage pros at 911 Restoration to restore your property and peace of mind!