Water Damage in Midtown Memphis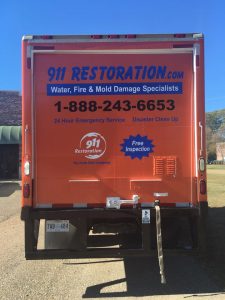 You do not have to try to repair your home or business on your own after a water damage emergency in Midtown Memphis. Pipe bursts, sewage backups, and flooding from hurricanes or blizzards can cause tremendous amounts of damage. A professional water damage restoration company can wipe away that damage to give you a Fresh Start.
The water damage restoration techs at 911 Restoration of Memphis Metro are prepared to offer you the help you need today. We are on call 24/7/365 and we can reach properties in Midtown Memphis within 45 minutes of an emergency call. Once crews arrive, they can:
Perform a Free Visual Inspection for Property Owners Only
Start Taking Care of Flood Cleanup and Water Extraction
Repair Ceiling Leaks and Damage from Ice Dams
Assess Your Mold Removal Needs
Get total help handling water damage from a locally owned and operated company that puts your peace of mind first by calling 911 Restoration of Memphis Metro today. Techs can handle any damage caused by rising water as well as offering you mold remediation services.
Do You Need to Worry About Mold Remediation in Midtown Memphis?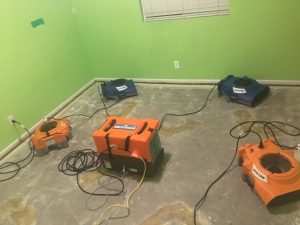 Water damage emergencies – including a pipe burst or sewage backup – can give mold a foothold in properties in Midtown Memphis. 911 Restoration of Memphis Metro can offer you a mold inspection to check for fungal growth as we work on flood cleanup in your home or business.
If we discover mold, you can count on us to take care of mold removal. Our techs have the training and equipment to handle mold remediation and mold decontamination in order to erase any sign that you ever experienced a mold infestation.
Mold can eat away at your walls and floors while threatening your health. Fortunately, you can wipe out a mold infestation by contacting IICRC certified mold cleanup techs today. Let the mold removal techs at 911 Restoration of Memphis Metro put your mind at ease today.
Can Water Damage Restoration Completely Repair Your Property?
The damage caused by flooding, a pipe burst, or a sewage spill can seem overwhelming if you try to handle it on your own. Fortunately, the water damage restoration professionals at 911 Restoration of Midtown Memphis are here to step in when you need help the most.
Our crews have the training and experience necessary to handle flood cleanup. We utilize top-of-the-line equipment and restoration techniques to remove water from your home or business in Midtown Memphis. Our crews focus on drying and dehumidifying every square foot of your property and repairing any damage done by rising waters.
We can also offer you a mold inspection after a water damage emergency. Let us focus on mold remediation to remove this fungus from your property. Techs can even get rid of foul odors associated with mold through the mold decontamination process.
Give yourself the Fresh Start you deserve after a flood, sewage spill, or plumbing emergency by contacting 911 Restoration of Memphis Metro today for help handling water damage and mold decontamination.
Servicing the cities of Memphis, Memphis Metro, Bartlett, Downtown, Midtown, North Memphis, South Memphis, Berclair, Binghampton, Raleigh, Hawkins Mill, Rangeline, Westside, Cooper-Young, Orange Mound, Cherokee, Bethel Grove, Messick Buntyn, Lundee, Shelby County, Sherwood Forest, Joffre, Hamilton, Bunker Hill, Frayser, Uptown, Harbor Town, Medical District… and surrounding areas