Water Damage & Mold Removal in Bethel Grove
The last thing any property owner wants to think about is a water damage emergency. Unfortunately, living in the Rangeline area, residents are aware that emergencies can happen at any time. Whether it's an ice dam leading to a burst pipe or a property flood, it's important to be prepared. Do the best thing for both you and your property and call upon the IICRC-trained water removal specialists at 911 Restoration of Memphis Metro. The technicians are standing by, and are available around the clock for any flood cleanup services. Both you and your property will be treated to a signature Fresh Start. Call 911 Restoration of Memphis Metro for quality water damage restoration services today.

Flood Cleanup Services in Bunker Hill Area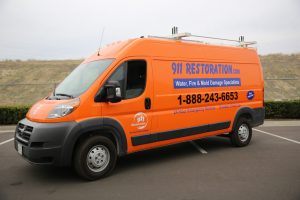 Costs may be the last thing that any property owner wants to think about after a burst pipe, but it is a reality of any water damage emergency. Luckily, 911 Restoration of Memphis Metro has your back. A free visual inspection for property owners only is offered. In addition, the technicians work with all insurance companies so you will pay as little out of pocket for water remediation services as possible.

Water damage or hurricanes in the Raleigh area can often hit with little or no warning. While it's important to be prepared, it's also important to take the appropriate next steps. The best thing that you can do to protect your property after a flooded basement is to call upon the techs with years of experience. They are all licensed, certified and bonded, so you know you can trust your precious property in their hands.

No matter the type of water damage emergency, the restoration will have you covered. The techs provide a wide range of water damage restoration services, from emergency storm repairs to disaster restoration. In certain cases, even roof repairs and boarding up services will be provided. There is no need to be concerned about the future of your property when it is in the trained technicians' hands.

The techs inspect every area of the property in Shelby County Water, so you can trust that your property will be back to normal in no time. In fact, they even place any unharmed belongings to the side and box them up to ensure that they remain that way. The flood cleanup will only be the beginning of a Fresh Start for you and your property.

The technicians use a wide variety of tools to keep you safe during the water damage restoration. From dehumidifiers to wet vacuums, you can trust them with all of your flood cleanup needs. They will be in and out for the flood cleanup before you know it. For the quality restoration services you can count on after a flooded basement, call 911 Restoration of Memphis Metro today.

IICRC-Certified Mold Removal Technicians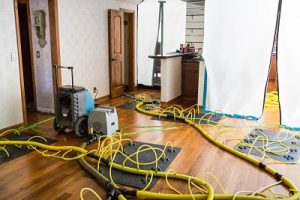 Now that the flood cleanup after a burst pipe is taken care of, it's important to tackle the next important issue on the property: mold. If you have mold in the crawl space of your property in Sherwood Forest, do not delay. Call the trained mold removal techs with years of experience.

You may think that mold is not an important issue, but the spores can set in quickly after any water damage emergency. Not only are they unsightly to look at, but they can deteriorate your property rapidly as well. In addition, they can cause some difficult symptoms for property owners. If you have started sneezing, coughing, or experiencing headaches after spotting mold on the property in Cherokee, call the remediation techs today. They will be on the scene within 45 minutes for a quality inspection you can count on.

It doesn't matter what type of property you need a mold inspection on. 911 Restoration of Memphis Metro offers both residential and commercial property mold removal services. In addition, third-party testing is often used for mold inspections to get the most accurate read possible. Call the remediation techs at the first sign of active growths or excess moisture on the property.

The deconomination techs go above and beyond to keep you safe and sound during the removal process. They use the latest infrared technology, so they can spot as many spores in the crawl space as possible. Whether you're dealing with flood damage cleanup or simply excess moisture on the property, the inspection techs handle it all with care.

Whether you're dealing with a burst pipe on the property in Orange Mound or a hurricane, these types of water damage emergencies can be frightening. Take the time to call the mold removal techs with years of experience that care about your well-being. The flood cleanup techs go above and beyond to conduct a mold inspection wherever necessary. Call 911 Restoration of Memphis Metro for your Fresh Start after a burst pipe today.

Servicing the cities of Bartlett, Berclair, Bethel Grove, Binghampton, Bunker Hill, Cherokee, Cooper-Young, Downtown, Frayser, Hamilton, Harbor Town, Hawkins Mill, Joffre, Lundee, Medical District, Memphis, Memphis Metro, Messick Buntyn, Midtown Memphis, North Memphis, Orange Mound, Raleigh, Rangeline, Shelby County Water, Sherwood Forest, South Memphis, Uptown, Westside and surrounding areas.