Water Damage Restoration in Berclair
Residents in the Berclair area are more than aware of the hazards that can cause burst pipes on the property. Whether caused by heavy winds and hurricanes or a plumbing failure, it's important to have the flood cleanup techs on the scene as quickly as possible to minimize damage to the property. Luckily, 911 Restoration of Memphis Metro is here to help in your time of need. The water removal techs are available around the clock, and provide same-day services for many flood cleanup services. Your flooded basement will be a thing of the past and will simply be an opportunity for a Fresh Start. Call 911 Restoration of Memphis Metro for the best water cleanup services in the Memphis area today.

Timely Water Remediation When You Need It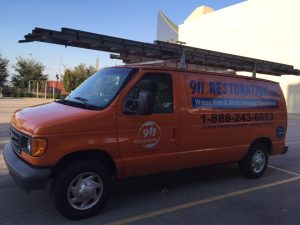 The last thing that you want to do is delay flood cleanup services when you have a flooded basement in the Harbor Town area. This can cause flooding to become worse and even can cause mold to sprout on the property. If you have a flooded bathroom in the Joffre area, call the techs for a mold inspection today. They will respond to all calls within 45 minutes.

Water damage restoration can be a difficult time, but the techs do their best to keep it easy on you. They are in and out of the property as soon as possible, and do their best to restore it to its natural state. If you are concerned about your belongings, there is no need to be worried. The restoration techs box up any unharmed belongings and place them to the side to ensure that they remain that way throughout the process.

When dealing with a flood cleanup in the Bunker Hill area, it's crucial to go with technicians that you can trust. Luckily, 911 Restoration of Memphis Metro is licensed, certified and bonded. The techs are all IICRC certified, so you'll know you're getting the best water remediation services possible.

In certain cases after a flooded basement, other areas of the property may be adversely impacted. The team does their due diligence to inspect the entire property for any lingering water or mold so that it will be left sparkling clean. In some cases, emergency roof repairs and boarding up may even be offered after a burst pipe emergency.

Even with regular inspections from a plumber, a burst pipe can happen on the property unexpectedly. The cold winters can cause the pipes to freeze and burst at a moment's notice. Making sure that you are keeping up with plumbing conditions and not flushing anything that is not meant to be flushed can go a long way towards maintaining the property that you love and stopping any flooded basements in their tracks.

Water cleanup should only be left to the professionals in the Raleigh area, and 911 Restoration of Memphis Metro has all of your disaster restoration needs covered. Any ceiling leak or crawl space clean up will be taken care of in a timely manner. You never will be kept waiting for flood cleanup services. For the best water extractions after leaks on the property, call 911 Restoration of Memphis Metro today.

Mold Cleanup After A Burst Pipe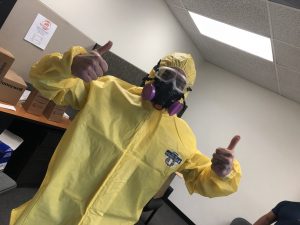 Mold is the last thing that any property owner in the North Memphis area wants to think about, but the fact is that it can be a reality after any flood on the property. Although the techs are thorough and remove any lingering water, it's important to look into a mold decontamination as well. These services can make or break your precious property, and the cleanup techs carry them out with care.

The inspection techs are aware that having popcorn ceiling or mold in the crawl space is less than ideal, so they work quickly to ensure that they're in and out in a timely manner. Not only are the remediation services swift, but they are comprehensive. From top to bottom, your property will be inspected for any leftover mold in the bathrooms or crawl spaces.

While mold removal may be the last thing on your mind after a flooded basement, it's important to leave the deconomination to the professionals. Attempting the remediation on your own can be hazardous to your property and your health. The techs conduct the inspection with care to keep your best interests in mind.

For the best mold removal services in the Frayser area, look no further than the same remediation techs that serviced your flood cleanup. Taking care of both of these inspection services in a timely manner is the best choice for both you and your property. The techs believe that cleanup and decontamination services are simply an opportunity for a Fresh Start. Call upon 911 Restoration of Memphis Metro for quality mold and water removal services today.

Servicing the cities of Bartlett, Berclair, Bethel Grove, Binghampton, Bunker Hill, Cherokee, Cooper-Young, Downtown, Frayser, Hamilton, Harbor Town, Hawkins Mill, Joffre, Lundee, Medical District, Memphis, Memphis Metro, Messick Buntyn, Midtown Memphis, North Memphis, Orange Mound, Raleigh, Rangeline, Shelby County Water, Sherwood Forest, South Memphis, Uptown, Westside and surrounding areas.