Water Damage and Mold Removal in Lundee
Water emergencies can happen when you expect it the least. While living in the Sherwood Forest area, residents can expect heavy winds, rains and even hurricanes. While you never can prepare for a disaster to hit, you can do the best thing for your property after. Simply call the flood cleanup techs with years of experience. 911 Restoration of Memphis Metro is IICRC certified with water removal technicians that care about your needs. All water damage restoration calls are responded to within 45 minutes, so all your flood cleanup needs will be carried out in a prompt manner. Do the best thing for your property and call 911 Restoration of Memphis Metro today. Please call us at 901-302-4949

Flood Cleanup Services In Hawkins Mill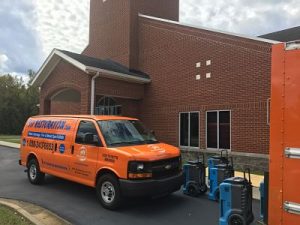 Water damage in the Hamilton area can strike in many different ways. Whether it comes from a natural source, such as a hurricane, or a burst pipe, it's important to take care of it promptly. In addition, there's a few steps that you can take to halt your needs for a water damage restoration in the future.
Having a plumber out to inspect the property and make sure that everything is in working order can go a long way to prevent frozen pipes. In addition, making sure not to flush anything that is not meant to be flushed or clog up the sink can really help as well. These simple steps can go a long way to prevent a flooded basement in the Rangeline area.
If the worst has already occurred and there is water in the crawl space, do not be alarmed. 911 Restoration of Memphis Metro is all licensed, certified and bonded, so you can count on them for all of your water removal needs. Both residential and commercial flood cleanup services are covered, so no matter what your property will be taken care of. You can trust the trained techs in all water damage emergencies.
Whether the water damage is big or small, the techs can handle it all. Leak detections and repairs are offered when needed, as well as a complete water extraction. Structural drying and dehumidifying services are also offered for certain flood cleanups. No matter the needs of your property after a burst pipe, the techs have your back.
Whether it's a frozen pipe or sewage backup, the technicians go above and beyond to put you at ease during the water removal process. They will even place your unharmed belongings to the side to ensure that they stay that way. Your property will receive a complete restoration before you know it. Call the flood cleanup techs that care about your needs at 911 Restoration of Memphis Metro. Call us at 901-302-4949 and allow us to provide you a free visual inspection.


Mold Removal When You Need It Most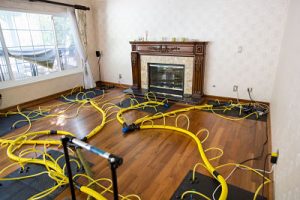 A common question is whether or not you can get professional mold removal services in the Bunker Hill area. The answer is yes, and you can have the removal done by the same techs that conduct your water damage restoration services. 911 Restoration of Memphis Metro also offers quality mold inspection services in your time of need.
You may not even think that you need a mold decontamination, but the techs make sure to inspect your property for any lingering spores. They are aware that mold can sprout as soon as 24 hours after any water damage emergency, so it's important to act fast. That's why they respond to all mold remediation calls within 45 minutes. If you have already spotted mold in the crawl space or basement, contact our techs as soon as possible.
Mold may seem like an easy thing to live with, but it's not only difficult on your property, it's hazardous to your health as well. The spores can deteriorate your property, so it's best to get ahead of the issue. Also, mold can easily cause headaches, asthma, and allergies. The techs care about both your property and your health, so they conduct an inspection as soon as possible.
You don't have to handle any mold spores on your own. The remediation techs are there for not only your property, but for you as well. They do their best to put your needs first during the removal, and even offer a free visual inspection for property owners only.
If you spot spores on the property in Frayer, there is no need to panic. Both you and your property will be treated by the best deconomination techs in the business. This remediation will be a Fresh Start. Contact 911 Restoration of Memphis Metro for your mold removal today. Call us at 901-302-4949 and see how we can help you.
Servicing the cities of Bartlett, Berclair, Bethel Grove, Binghampton, Bunker Hill, Cherokee, Cooper-Young, Downtown, Frayser, Hamilton, Harbor Town, Hawkins Mill, Joffre, Lundee, Medical District, Memphis, Memphis Metro, Messick Buntyn, Midtown Memphis, North Memphis, Orange Mound, Raleigh, Rangeline, Shelby County Water, Sherwood Forest, South Memphis, Uptown, Westside and surrounding areas.