About 911 Restoration of Memphis Metro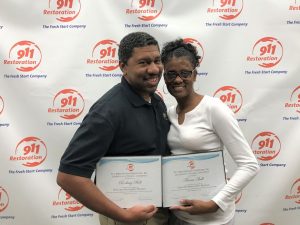 Water damage emergencies, such as sewage backup cleanup or flooded basements can be frightening if it has never occurred your property previously. It is difficult to know what to do in these situations or who to call for a water damage cleanup. 911 Restoration of Memphis Metro is here to give your property the fresh start that you deserve.
Whether you need a sewage flood cleanup or the carpet removed from the basement due to water damage, 911 Restoration of Memphis Metro can solve it all. The team of trained professionals embodies a "can do" attitude to make sure that your property is cleaned up in no time.
The team offers the best service possible and puts the customer first to ensure that all your needs are met with a positive attitude. A free visual inspection for property owners only is offered, and the team has 24/7 availability so when you need a water restoration specialist, we're there. The team of experts offers same-day service for all your emergencies and responds to all calls with a 45-minute response time, so you're always being taken care of in a timely manner.
911 Restoration of Memphis Metro is owned by Rodney and Marva Bell. The Bells are teachers who have served their community for many years and wanted to continue to give back in another way. Marva's cousin recently created the 911 Restoration of Stockton branch. After viewing how much of a difference Keith was able to make, the Bells decided to join the franchise as well.
The Bell cousins truly work together as a family to and understand the importance of keeping your property safe and clean. In addition to providing water damage restoration services, the Bells want to continue to give back to Memphis through sponsorship and volunteering. They truly care about the customer first and make sure that every emergency is handled with compassion and kindness.
The Bells lead the team to restore all types of properties. When a water damage emergency occurs, you need the best in the business. Call 911 Restoration of Memphis Metro today!
Preventing Water Damage
While water damage emergencies can happen during any season, they are the most common in Memphis in the winter. It's important to know preventive measures to stop these in their tracks. Our team is trained to handle any kind of water leak, but property owners may be able to prevent it on their own.
One way of preventing these water damage emergencies before they occur is to conduct regular inspections of the property. By having a water specialist or plumber regularly inspect your pipes, you can stop pipes from bursting in the future.
These water damage emergencies can also be caused by the weather, such as rain leaking into the property. This can cause water in the crawl space or any other unnecessary flooding. Tropical storms such as hurricanes may also create wind damage on the property.
Also make sure to have our team conduct a mold inspection on the property if necessary. If untreated, black mold can lead to difficult symptoms such as allergies or asthma. The water extraction team will work to remove this before symptoms become worse. Call our team of specialists today.
Customer First Attitude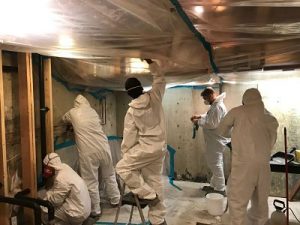 911 Restoration of Memphis works quickly to remove any possible water damage on the property, but also works with care to make sure the emotional needs of the customer are met as well. We understand that burst pipes or flood cleanups may be a difficult time and the team wants to make sure that it is as easy as possible on the customer. The team of professionals is trained to handle any kind of water remediation, so you can rest assured knowing that your property is being restored by the best in the business.
The team understands that time is very important when it comes to water leaks, and that's why we try to arrive on the property as soon as possible. The team is well-trained in many areas, including smoke damage, sewage backup, mold removal and more so matter what issues the property faces, it can be solved.
The experts pride ourselves on being able to assist customers with a positive attitude. No matter what issues we face, we do it together. The team believes in a fresh start for everyone. This water damage emergency will not be the end of your property, it is only the beginning. In the care of the Bells and their team of trained professionals, 911 Restoration of Memphis Metro will find a new beginning for the property together.