Sewage Cleanup Memphis Metro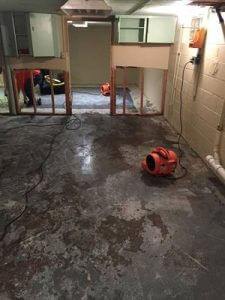 Having a sewage backup issue is a very serious problem that many homes and commercial property owners face each year. For this reason, when your residential or commercial property has sewage water damage, it is important to call the Sewage Backup Cleanup experts at 911 Restoration of Memphis Metro. call 911 Restoration of Memphis Metro at our number 901-302-4949
Our Sewage Backup Cleanup Raleigh experts are available to provide water damage restoration services 24/7, 365 days per year. You can expect the team to arrive on-site within 45 minutes of your phone call. They will first begin by assessing the property's damage in order to determine what water damage restoration services are needed. Factors taken into account when determining proper restoration services needed include:
What areas of the property have been affected
The extent of the damage to the affected areas
Any absorbent materials that have been contaminated by the water and the extent of their damage
Ventilation available in the property
When you call the team at 911 Restoration of Memphis Metro, you can guarantee we won't stop until we get the property better than new! Our team will work quickly and diligently to provide sewage cleanup services, while also restoring your peace of mind. Your property's fresh start is just one phone call away! call us 901-302-4949
What Can Cause the Need for Sewage Cleanup?
Some of the most common problems that cause the need for sewage cleanup include:
Solid flushes. Solid objects like garbage, toys, diaper, and other items which do not decompose can cause a blockage in your sewage lines.
Structural defects. These defects occur throughout the sewage system with time and damage your sewer pipes. Structural defects that can cause the need for sewage cleanup include misaligned pipes, holes, cracks, and collapsed pipes.
City sewer backup. A city sewage backup can happen in the city's sewage line causing an overflow of wastewater. Unfortunately, these backups can infiltrate your home or basement, especially if you have a basement.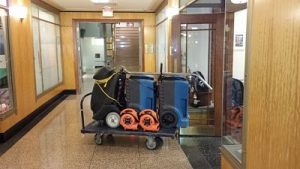 Despite the cause or the extent of the water damage caused by the sewage backup, it is essential to have the issue handled by a highly experienced team of professionals. The water damage restoration team at 911 Restoration of Memphis Metro has the training, experience and equipment necessary to handle even the worse situations.
When it comes to water damage restoration, time is of the essence.  Ensure your safety and the safety of those who are often in the property by calling the Sewage Backup Cleanup experts at 911 Restoration of Memphis Metro today. Call us at 901-302-4949 and learn how we can help
Memphis Residents Go-to Water Damage Restoration Experts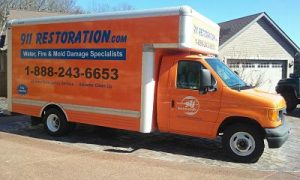 To prevent sewage backup from causing any further damage to your home or commercial property, you should call a team of experts that you can trust.
The 911 Restoration of Memphis Metro team prides itself on providing top quality water damage restoration services, but more so than that, excellent customer service. We want customers to feel comfortable asking us any questions that may arise during the restoration process. Our sewage cleanup experts will take any step necessary to ensure that you feel comfortable and at ease with our services.
Residential and commercial property owner's in the Memphis area can rest easy knowing that there is a highly trained team of water damage experts in the area who are ready to respond when emergency disaster restoration services are needed. Call the team at 911 Restoration to get your property back to pre-damage condition and to restore your peace of mind today! Call us at 901-302-4949 and please allow us to offer you a free visual inspection.
Serving the communities of Memphis, Memphis Metro, Bartlett, Midtown Memphis, Berclair, Binghampton, Raleigh, Hawkins Mill, Rangeline, Westside, Orange Mound, Cherokee, Bethel Grove, Messick Buntyn, Lundee, Shelby County Water and surrounding areas.