Commercial Water Damage Restoration in Memphis Metro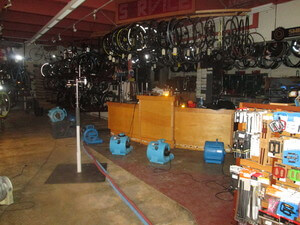 Property damage can cause a lot of stress, cost a lot of money and be highly upsetting for owners. But, when a commercial property experiences damage the amount of stress and upset seems to multiply. Commercial property owners know that first appearance can mean everything when it comes to running a successful business. For this reason, when your Memphis property needs commercial restoration services, it is essential to call the team at 911 Restoration of Memphis Metro to get your property back to business as usual.
When commercial restoration services are needed, we understand time is of the essence. Every minute spent restoring a commercial property is a minute lost of productivity and revenue. In order to provide peace of mind to Memphis property owners, the commercial restoration experts at 911 Restoration are available 24/7, 365 days per year. As soon as disaster strikes, our team is ready to combat any issues your property is facing. The commercial restoration experts the training, knowledge and equipment to provide services to commercial properties like:
Hospitals
Hotels
Restaurants
Sport facilities
Office buildings
Shopping malls
Retail stores
Distribution centers
Industrial properties
Warehouses
Strip malls
And more!
The goal at 911 Restoration of Memphis Metro is to provide commercial restoration services to the property and to get your business back to functioning as soon as possible. When damage is left unattended to, property owner's run the risk of it worsening. The worse the damage is, the more time that will need to be spent restoring it. This ultimately means your business may be closed longer and you will be losing money.
Get your business back to pre-damage condition. Call our commercial restoration experts in Memphis today! call 911 Restoration of Memphis Metro at our number 901-302-4949
Water Damage Pros Available 24/7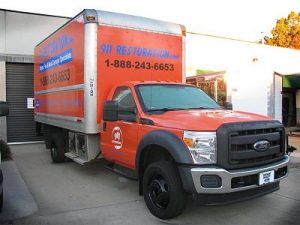 Finding yourself ankle-deep in water due to a flood is a situation no commercial property owner wants to discover themselves in. Property flooding can occur for a variety of reasons, some of those being: a supply line break, burst pipes, roof damage, broken window or sewage cleanup. Despite what the cause behind the flood is, you should call the team of water damage experts at 911 Restoration of Memphis Metro when you need commercial restoration services. call us
Contrary to popular belief, wiping up the mess and opening some windows will not properly dry out the property. Complete water damage restoration involves a lot more than that. Our water damage team has the proper equipment, knowledge and experience needed to provide the services your commercial property needs. Commercial restoration services provided by the team at 911 Restoration include:
Water damage restoration
Emergency restoration services
Crawl space cleanup
Flood damage repair
Water extraction
water damage experts
Mold cleanup
Mold removal
Mold testing
Fire cleanup
Fire damage restoration
Smoke removal
Smoke restoration
Disaster restoration
Carpet drying
Water removal
It is important for Memphis property owners to know that there is a team of commercial restoration experts available to them when they need water damage services. Whether the commercial property has water damage, mold inspection infestations, fire damage or sewage cleanup , the team at 911 Restoration of Memphis Metro is ready to get you on the path to a fresh start. Call us at 901-302-4949 our water damage experts effective and efficient commercial restoration services today!
Commercial Restoration Company Who Truly Cares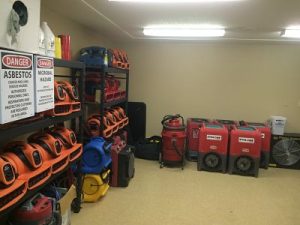 At 911 Restoration, we employ 911 water damage experts who are knowledgeable and have extensive training in the commercial restoration field. When it comes to water damage, there is often more than what meets the eye. You can count on our team to spot the small damages that have the potential of becoming larger, more expensive problems down the road. In addition, the commercial restoration team will offer you prevention tips and advice to help prevent the problem from occurring on your property again.
Choosing 911 Restoration of Memphis Metro for commercial restoration services guarantees that you will have a team of experts willing to take every step necessary to completely restore the property. Your wellbeing and the wellbeing of those who live or work in the property is our team's main concern. We will work with property owners from start until finish and answer any questions or concerns that may arise. Call us at  and allow us to provide you a free visual inspection.
Due to our experience with providing commercial restoration, we are able to offer the highest level of services in the restoration industry. On top of that, the IICRC-certified team at 911 Restoration truly cares and will do anything they can to help provide you with peace of mind during a stressful time. Get your Memphis business back up and running by calling the commercial restoration experts today!
Serving the communities of Memphis, Memphis Metro, Bartlett, Midtown Memphis, Berclair, Binghampton, Raleigh, Hawkins Mill, Rangeline, Westside, Orange Mound, Cherokee, Bethel Grove, Messick Buntyn, Lundee, Shelby County Water and surrounding areas.