Mold Removal in Raleigh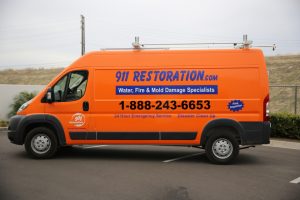 Mold can spread quickly in your home or business. Many times, mold even grows behind your walls or under floors, allowing it to infest your property below your notice. In fact, many property owners do not realize they have a problem until they notice a strange smell or blemishes on their walls.
Fortunately, you can get immediate help once you notice a mold infestation in Raleigh. The mold removal professionals at 911 Restoration of Memphis Metro can take your emergency call 24/7/365. Techs can rush out to your home or business, arriving within 45 minutes of your call.
Once our mold removal techs reach your property we can assess your needs with a free visual mold inspection for property owners only. Crews can then focus on:
Developing a Personal Mold Cleanup Plan

Working to Stop Mold from Spreading Further

Using Professional-Grade Mold Decontamination Equipment
Get rid of your mold problem today by calling the experienced mold remediation techs at 911 Restoration of Memphis Metro.
Why Get Mold Remediation Services Right Away in Raleigh?
Property owners may not notice mold growth immediately in the Raleigh area. Does that mean that you can safely ignore signs of a mold infestation for a while?
In fact, ignoring a mold infestation can lead to big problems for your property and your health. Mold destroys the materials it grows on over time, including your walls, floors, and possessions. Some forms of mold can also lead to serious respiratory issues, negatively impacting your health.
Getting help from mold removal experts can protect your health along with your home or business. You can reach out to 911 Restoration of Memphis Metro to get same-day mold remediation services, starting with a mold inspection.
Mold cleanup can remove all signs that you ever experienced a mold infestation. Allowing us to complete the mold decontamination process can get rid of bad smells and offer you the protection you need for your health. Get a Fresh Start in Raleigh after a mold infestation by calling us now.
What Can a Mold Inspection Tell You in Raleigh?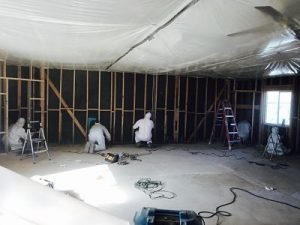 As we mentioned, mold can spread where you can't see it in the Raleigh area. Your mold remediation techs can offer you a professional assessment of the scope of the mold infestation you are facing. The crew at 911 Restoration of Memphis Metro can even send a sample of your mold to a 3rd party laboratory for identification.
Understanding exactly what type of mold you are dealing with can make the mold cleanup process easier. We can utilize specialized cleaning agents to destroy all signs of fungus through mold decontamination.
Our techs are IICRC certified to handle both commercial and residential mold infestations in Raleigh. Get the help you deserve returning your property to perfect condition by contacting us as soon as you can.
Servicing the cities of Memphis, Memphis Metro, Bartlett, Downtown, Midtown, North Memphis, South Memphis, Berclair, Binghampton, Raleigh, Hawkins Mill, Rangeline, Westside, Cooper-Young, Orange Mound, Cherokee, Bethel Grove, Messick Buntyn, Lundee, Shelby County, Sherwood Forest, Joffre, Hamilton, Bunker Hill, Frayser, Uptown, Harbor Town, Medical District… and surrounding areas