Mold Removal in Bartlett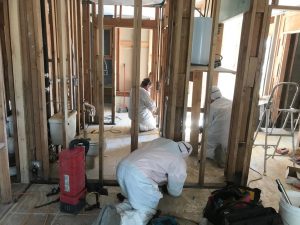 A mold infestation can cause big problems for property owners in Bartlett. This fungus can damage your property and lead to health problems. Mold can spread after water damage emergencies. It can also thrive in the damp environment caused by the humid weather we often experience around Bartlett.
You can protect your health and your property by contacting a mold removal company today. The mold remediation techs at 911 Restoration of Memphis Metro can begin restoring your property today. In fact, we take emergency calls 24/7/365 and can reach your property within 45 minutes if you request our help.
You can count on 911 Restoration of Memphis Metro to take your mold cleanup needs seriously. All techs are licensed, bonded, and insured to:
Perform a Free Visual Mold Inspection for Property Owners Only
Stop Mold from Spreading Further
Utilize Professional Grade Air Filters to Remove Mold Spores
Handle Mold Decontamination and Odor Removal
Take charge after a mold infestation in Bartlett by calling us today.
Contact a Full-Service Mold Remediation Company in Bartlett
Mold cleanup can return your property to the pristine condition you deserve in Bartlett. The mold removal process will be most effective if you contact the professionals at the first sign of a mold infestation.
Getting help right away can limit the ability of mold to spread through your home or business. Allow us to determine exactly how extensive your mold infestation is with a mold inspection. A thorough understanding of your mold remediation needs can allow us to create a personalized plan for mold decontamination.
Our techs are all IICRC certified to handle mold infestations. We can take on commercial and residential mold issues, returning any property in Bartlett to better-than-new condition. Make sure you have the help you need by contacting 911 Restoration of Memphis Metro immediately.
Assess the Causes of Your Mold Infestation in Bartlett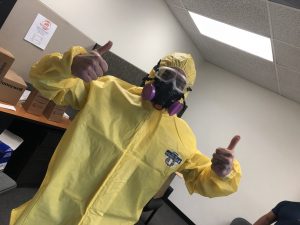 Mold infestations are often a result of water damage. Floods, sewage backups, and leaking pipes can all allow mold to spread through your home or business in Bartlett. 911 Restoration of Memphis Metro can handle water damage restoration as well as mold removal.
This means you can count on us to repair the underlying cause of your mold infestation while we focus on mold remediation. Our mold inspection could reveal that you are dealing with a plumbing issue or rising groundwater. In either case, techs can repair your issue and continue on with mold cleanup.
Getting comprehensive help from a professional company can lower the odds that you will ever need mold decontamination services in the future. Make sure you get a Fresh Start after a mold infestation by contacting the experienced techs at 911 Restoration of Memphis Metro today.
Servicing the cities of Memphis, Memphis Metro, Bartlett, Downtown, Midtown, North Memphis, South Memphis, Berclair, Binghampton, Raleigh, Hawkins Mill, Rangeline, Westside, Cooper-Young, Orange Mound, Cherokee, Bethel Grove, Messick Buntyn, Lundee, Shelby County, Sherwood Forest, Joffre, Hamilton, Bunker Hill, Frayser, Uptown, Harbor Town, Medical District… and surrounding areas