Mold Removal in Midtown Memphis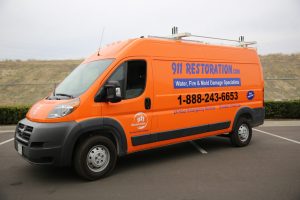 Mold can infest homes and businesses in the Midtown Memphis area after a water damage emergency. Sometimes, the humid weather in our area can allow mold to spread into your property even if you do not experience a flood or plumbing emergency.
Here at 911 Restoration of Memphis Metro we believe that you deserve professional help handling any mold infestation, regardless of the causes. We can offer you same-day mold removal services in Midtown Memphis. Mold remediation techs can even reach your property within 45 minutes of an emergency call.
You can call us 24/7/365 to get the help you need with:
A Free Visual Mold Inspection for Property Owners Only

Commercial and Residential Mold Remediation Services

Mold Cleanup Services Utilizing Professional-Grade Equipment

Thorough Mold Decontamination and Odor Removal
Our crews are dedicated to returning your property to better-than-new condition after a mold infestation. Call us now and you can get a Fresh Start with a completely repaired and renovated property.
How Professionals Handle Mold Remediation in Midtown Memphis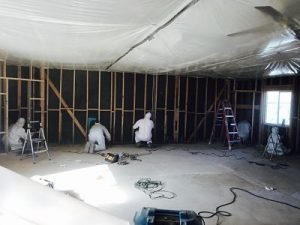 Mold removal can be complicated by a number of factors. First of all, visible mold is often only a small portion of the mold infestation you may be facing. Mold likes to grow under floors and behind walls, where it can spread without being noticed.
There are also many different strains of mold. Some strains – like black mold – are toxic. These types of mold should only be handled by professionals who have personal protective gear.
The mold cleanup crews at 911 Restoration of Memphis Metro have the training and equipment to take care of your home or business. Let us dig into the extent of your mold infestation with a mold inspection. Crews can protect your health and your property by handling mold decontamination right away.
You can get the help you need immediately in Midtown Memphis by contacting the property restoration techs at 911 Restoration of Memphis Metro. Allow us to start focusing on your peace of mind today.
Get Started with a Professional Mold Inspection Now
The techs at 911 Restoration of Midtown Memphis can help you take care of a commercial or residential mold infestation. All techs are licensed, bonded, and insured to perform mold removal services for property owners in Midtown Memphis.
Getting the help you need quickly can reduce the overall damage done to your property by spreading fungus. Our mold remediation techs know how important it is to work quickly while not cutting corners. We focus on protecting your health and completely renovating your property as part of the mold cleanup process.
Your property can be returned to the perfect condition you deserve. Wipe away all signs that a mold infestation ever occurred with our mold decontamination specialists. Call us anytime of the day or night to start getting the help you need in Midtown Memphis.
Servicing the cities of Memphis, Memphis Metro, Bartlett, Downtown, Midtown, North Memphis, South Memphis, Berclair, Binghampton, Raleigh, Hawkins Mill, Rangeline, Westside, Cooper-Young, Orange Mound, Cherokee, Bethel Grove, Messick Buntyn, Lundee, Shelby County, Sherwood Forest, Joffre, Hamilton, Bunker Hill, Frayser, Uptown, Harbor Town, Medical District… and surrounding areas