I See Mold But No Water Damage – What Could Be The Issue?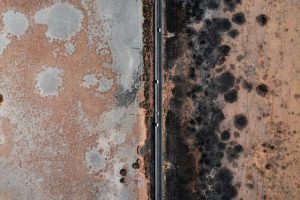 Molds are everywhere where there's moisture and oxygen. Mold growth can trigger health hazards. Therefore, home and business owners call mold removal companies as soon as they notice mold growth on the property.
Molds require water, food, oxygen, and an environment with a high temperature to grow. You can usually find them in the darker rooms of your house, so it's important to regularly check your garage and unsued rooms for mold growth.
There are many questions people have regarding mold spread. In this article, we will answer one of the most commonly asked questions and share with you the causes of mold growth and how dangerous molds are:
Is Water Damage the Only Reason Behind Mold Growth?
Many people don't realize that serious water damage such as flooding and visible leaks are not the only causes of mold growth. They exist throughout our environment, but what triggers their growth is organic matter and a lot of water. Therefore, after water damage restoration, it's recommended to call a mold removal company to inspect mold growth in the house.
Flooding is one of the major causes of mold growth because mold spreads quickly after the water damage, which makes water damage restoration extremely difficult. Many home restoration companies check for mold after water damage restoration to ensure that one health hazard doesn't initiate another.
Common Causes of Mold
As we discussed earlier, serious water damage is not the only cause of mold growth. While water damage drastically increases the chances of mold growth, there's no way it's considered the only cause of mold spread.
It's important to understand that any kind of leak, whether it's visible or not, can result in mold growth. Whether it is your leaky washing machine or a roof, you need to be on the lookout for moisture to avoid mold growth in your house.
Let's take a look at the common causes of mold growth:
Persistent humidity levels higher than 55% can cause mold growth around washing machines, under kitchen sinks, on ceilings and walls, and inside dark closets and rooms. To prevent mold growth in the house, make sure to install exhaust fans in the kitchen and bathrooms.
Leaking pipes are another common cause of mold growth. If the leaks go undetected, mold can grow inside the wall.
During winters, the build-up condensation on cold surfaces due to fluctuation in temperature can trigger mold growth. Therefore, it is important to be on the lookout for mold growth around the places where condensation occurs in the house.
Damp basements that are not well-ventilated can cause mold to grow. One more reason behind mold growth in basements is that it doesn't receive much sunlight, and the ultraviolet light from the sun has the ability to kill most mold spores.
Almost all homes in the US feature air conditioning systems. Leaking air conditioning systems are known to trigger the growth of mucor. It's a type of mold that spreads quickly throughout the house and causes serious but rare fungal infections. Therefore, it's essential to regularly check the filters and pipes of air conditioning systems for leaks.
Wet towels, clothes, and swimming suits can cause mold to grow if left in a pile. When mold grows in the clothes, it spreads to the nearby surfaces. So, to ignore mold growth, it's crucial to fully dry the clothes before putting them in the hamper.
Is Mold Dangerous?
It's important to understand that being constantly exposed to mold spores can cause some serious illnesses like allergy reactions, asthma, and skin and eye infections.
People who have a compromised immune system due to an underlying medical condition like kidney or liver disease are at high risk of getting mold sickness. A few people also develop an uncommon disease known as hypersensitivity pneumonitis. People with compromised immune systems are at a higher risk of developing hypersensitivity pneumonitis.
Symptoms of mold allergy include wheezing, watery eyes, sneezing, itchy throat, runny rose, and dry skin. If you feel better as soon you step out of the house, mold might be the reason behind the sickness. If you have asthma or have a compromised immune system, it's best to call a home restoration company to check test your house for mold.
Another reason why people call mold removal companies after noticing mold growth on their property is because mold can decrease a house's value. In 2001, mold exposure reduced the value of a luxurious home by half. Some estimates show that mold can decrease the value of homes by 3% regardless of them being properly maintained.
Looking for a Trusted and Experienced Home Restoration Company?
Finding a mold removal company is no walk in the park. So, our recommendation is to check out 911 Restoration of Memphis Metro. The mold removal experts within 45 minutes after the call. They thoroughly check the house for mold growth and ensure that you are able to move back to your as soon as possible.
A few perks offered by 911 Restoration of Memphis Metro are as follows:
A free visual inspection for property owners
Third-party mold testing
Commercial and residential mold removal services
45 minute response time
Drying and dehumidifying the property to ensure complete mold removal
Thorough mold inspection performed by trained and experienced professionals
The home restoration company also offers water damage restoration, smoke and fire damage restoration, sewage cleanup, and disaster restoration services.